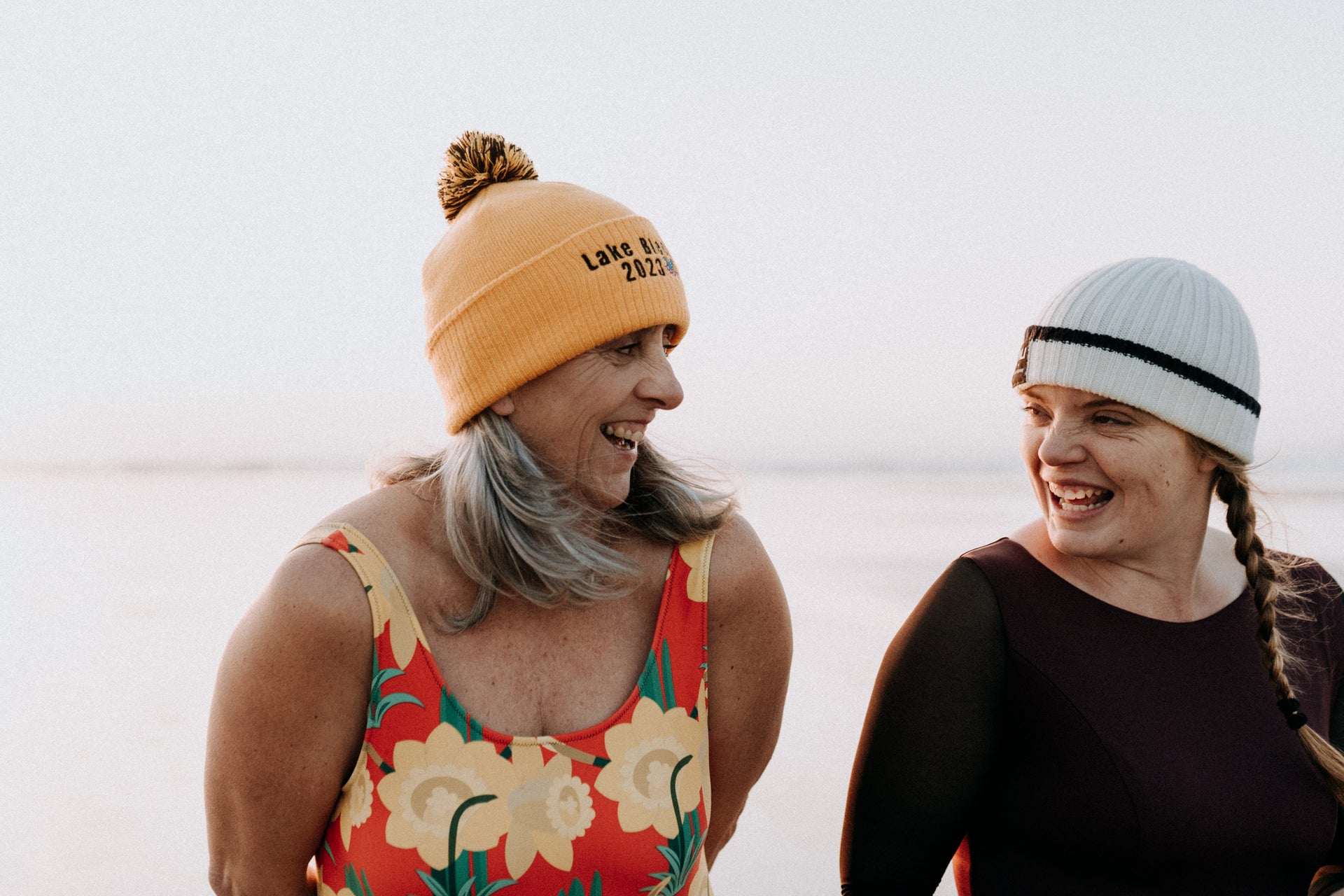 Makala's Channel Swim: Fundraising for The Bluetits Chill Swimmers
Meet Makala Jones, a passionate open water swimmer whose life took a transformative turn when she discovered The Bluetits community five years ago. Makala, who had battled with depression and anxiety for many years, had found solace in her newfound love for triathlons and ultra running. However, seeking a fresh challenge, she stumbled upon The Bluetits through a Facebook post. Little did she know that her first swim with the community in late October 2018 would change her life in profound ways.
The moment Makala plunged into the cold water, she experienced a remarkable clarity of mind—a serenity she had never known before. The embrace of the water felt therapeutic, and Makala knew instinctively that it would help her heal. Five years of being a Bluetit has brought immense positive change to her life. It gave her the courage to seek counselling and the confidence to forge a new career path. Today, thanks to the support and investment of The Bluetits Chill Swimmers, she proudly serves as an open water swim coach and a Bluetit Swim Walk Guide, professions that would have been unimaginable without that initial plunge.
Now, Makala is determined to give back and pay forward the support and investment she received from The Bluetits Chill Swimmers Ltd - a social enterprise set up in 2020 to support the ever growing Bluetit community. On July 9th 2023, she will embark on the monumental challenge of swimming the English Channel, a feat that requires unwavering physical and mental strength. This extraordinary endeavor presents a perfect opportunity for Makala to raise crucial funds for The Bluetits and contribute to their mission.
One of the key areas The Bluetits aims to address is sea safety, which is now an integral part of Makala's job. The community aspires to provide water safety training for individuals in every group, empowering them to share their knowledge and ensure the well-being of all members. To accomplish this, they require £300 to train one person. Makala has set up a Go Fund Me page to kickstart this incredible project, in the hope of raising enough to train 21 people - one for each mile of her journey!
Makala's determination to give back to The Bluetits community is commendable. By raising funds for water safety training, she aims to ensure that every member can benefit from this essential knowledge. Join her on this remarkable journey as she swims the Channel and makes a significant difference in the lives of Bluetits everywhere.
Get Involved
Makala is also asking for some company (don't worry, you won't need to be alongside her literally!) She's asking fellow Bluetits to commit to a series of sponsored swims adding up to the 21 miles of the Channel!
How you complete the distance is up to you. 21 of you swimming a mile each all at once, one person swimming 500 metres a day for 42 days, or anything in between! - the options are endless.
If you'd like to take part, download the sponsorship form at the bottom of this blog or create your own Go Fund Me page. If you'd like any help doing so email money@thebluetits.co. At the end of your swim, drop us an email to arrange transferring any donations you've received, that will go towards water safety training for our flocks!
To find out more about Makala's journey so far, Sian sat with her in Bluetit HQ and gave her a bit of a grilling!
Sian: When you were younger, you were a pool swimmer. What led you to open water swimming?
Makala: I had to start open water swimming to participate in a triathlon. Initially, it wasn't something I enjoyed due to the deep water and the presence of sea creatures. However, wearing a wetsuit helped alleviate those concerns.
Sian: Your longest swim distance at a planned event has been 2.4 miles, in a wetsuit. When did the idea of swimming 21 miles across the English Channel, one of the most challenging swims in the world, without a wetsuit, come to you?
Makala: As a child and a competitive swimmer, the English Channel swim was always something that was there—'The Big One.' I remember around the age of 12 saying to myself that one day I would do it, but I didn't give it another thought. It wasn't until I started training for triathlons and joined the Bluetits community that my love for open water swimming grew, and the idea of taking on the Channel without a wetsuit became a real possibility.
Sian: You have always enjoyed an endurance challenge, and I know you thrive on it, but this one is going to take every ounce of physical and mental strength you have to keep going. How are you presently feeling about this challenge?
Makala: The Channel swim will undoubtedly be the biggest thing I have ever taken on. When you run or cycle you can stop at any time - have a walk or sit down and recharge, and have a chat. Swimming allows no breaks or rests—you have to keep moving forward to avoid being pushed back by the current. It's just you and your mind, and that can be an intense place to be.
I've been nervous about this challenge, especially since my training hasn't gone as planned. However, in the past couple of days, I've started to look forward to it. To the peace. Looking forward to having only one thing to do - swim! I know it's going to be hard and feel impossible at times and I will cry, shout and scream into the water, but I will also laugh, smile and think about all the amazing people in my life who for whatever reason have helped me laugh, held me when i've cried, picked me up when I've been falling. They have all given me happy things to think of they will be with me all the way.
Sian: How has being a Bluetit helped you get to the place you are now with your swimming?
Makala: Firstly, it allowed me to shed my wetsuit! Swimming with positive and supportive people is a unique experience. A Bluetits swim is the only place where everyone is positive - maybe not getting into the water! But once you get in, everything changes. The combination of the water and the supportive community helps build confidence like never before. Getting into freezing water in the depths of winter you start to believe you can do anything.
Sian and everyone at Bluetits HQ have given me opportunities that I could never have dreamed of, resulting in a new career path. Moreover, being a Bluetit has been instrumental in helping me through tough times, particularly in dealing with depression. Now, I would love to pay this forward and help the Bluetits continue to support and uplift others, just as they have done for me.