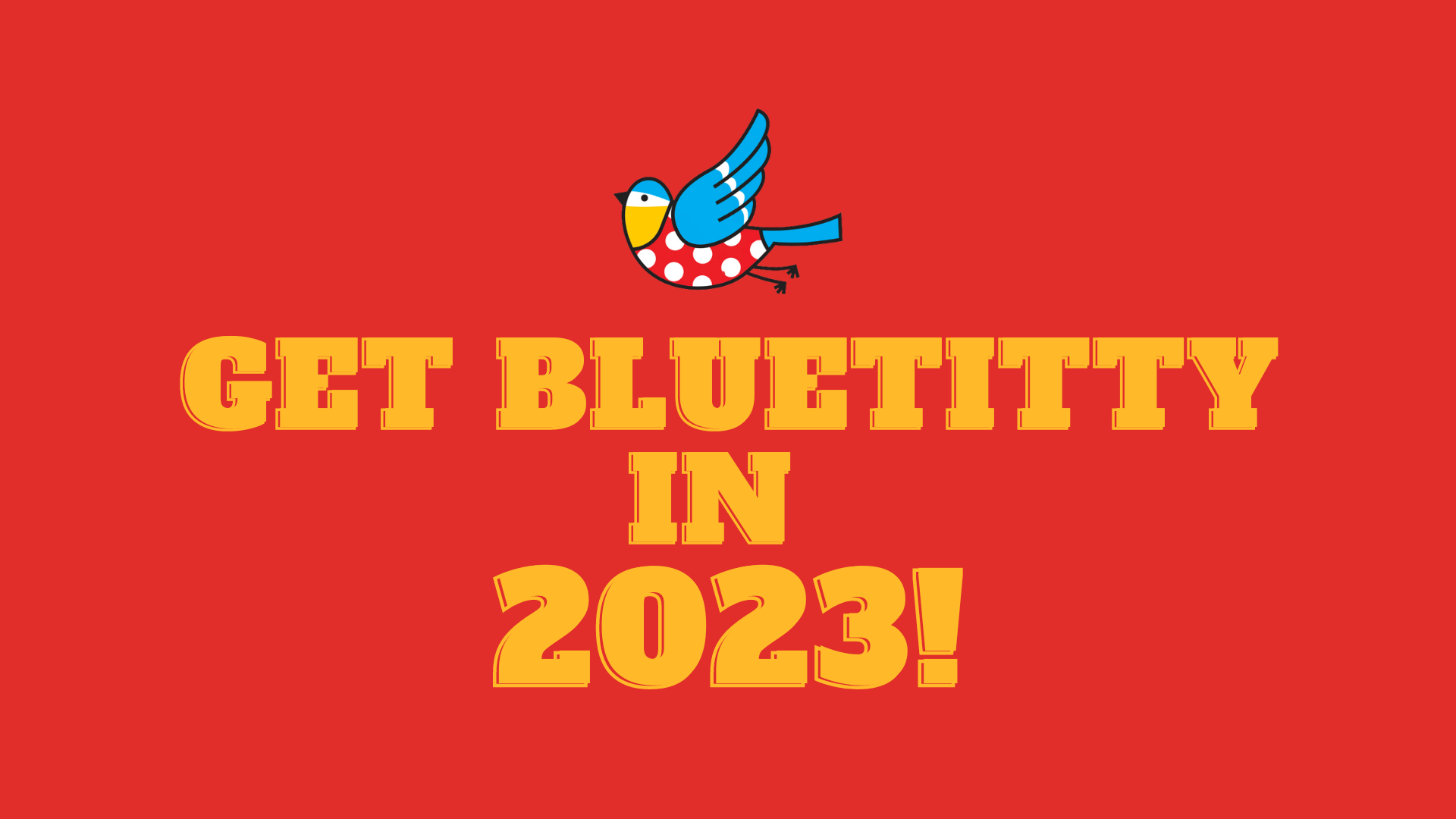 Get Bluetitty in 2023
If you're pondering how to Bluetit to the max this year once you're back into your routine, read on dear Bluetit, because we've got some fantastic ways to do so!
SWOT UP ON SAFETY
This year, remember our safety motto - Don't Be A Tit, Be A Bluetit!
Taking responsibility for yourself at a swim starts before you even start packing your kit bag! It can be tricky to know where to start gaining the knowledge and confidence to begin.
Here
are some fantastic websites, videos, and articles to help you to do your own research, whether you're taking your first step or have been swimming for yonks!
JOURNAL THE JOYS
This fabulous, one of a kind journal is designed to help you record, celebrate and reflect on the next 12 months of your own Bluetit journey - AND there's 30% OFF all bundles until the end of the month!
GO FOR IT IN YOUR GROUP
How often do you post in your Bluetit Facebook Group?

Why not make it a New Year Resolution to post your own swim or comment some encouragement on a fellow Bluetit's post?
Click here to find your flock!
CHALLENGE YOUR LIMITS
This winter's challenge is called Chattering Chums with Frosty Bums, and it's all about helping one another through the darker months.

Why not start the year by challenging your limits? There's still time to enter and get your 20 swims in before the 31st March! Sign up here.
HAVE A HOLIDAY
After a truly amazing year in 2022, there are more incredible Bluetit Holidays planned for this year!

Fancy a holiday full of dipping, laughing and challenging your limits together with a group of Bluetits? Check out the details on the Different Travel website!
See you in the water soon!