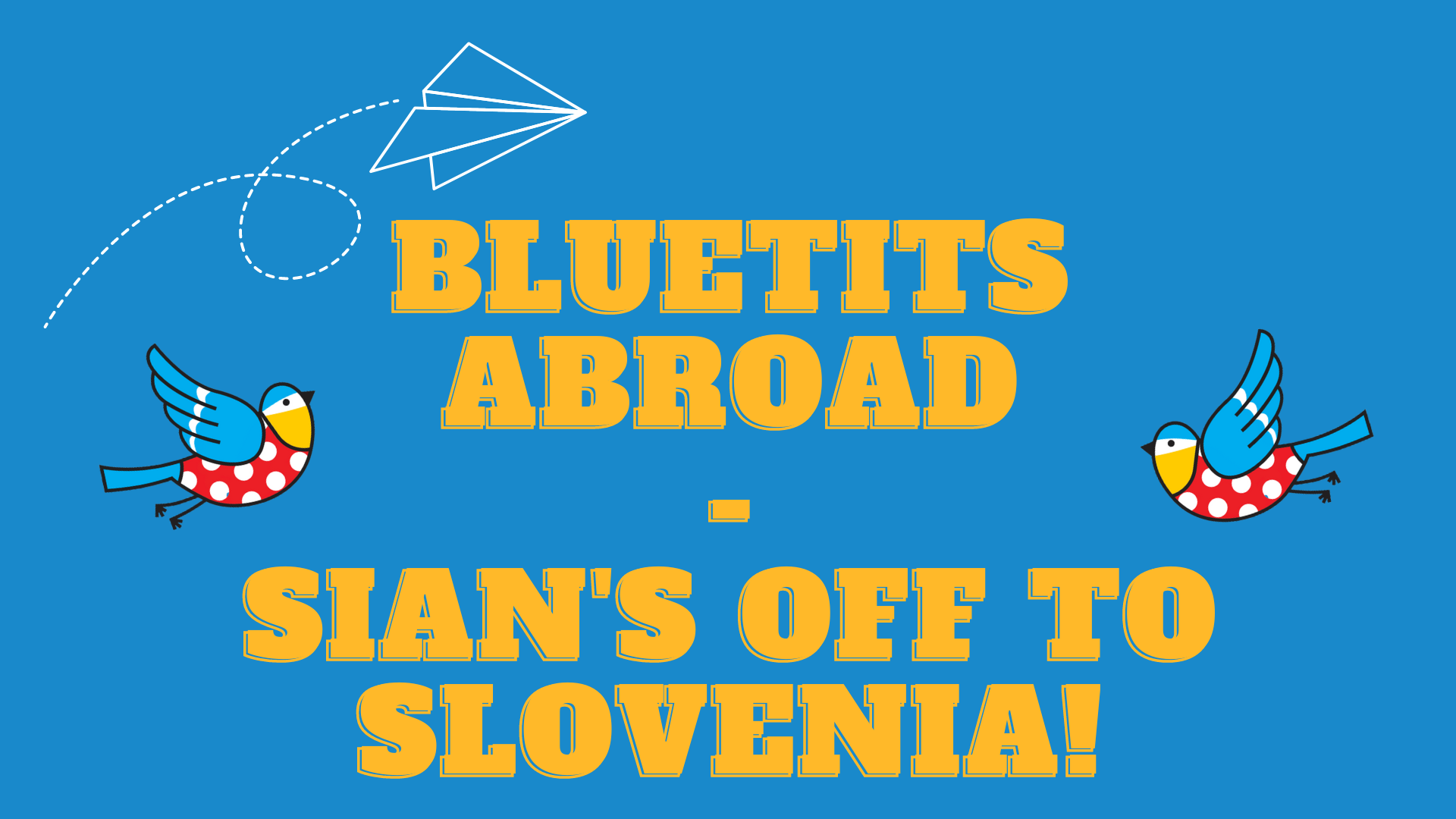 Bluetits Abroad - Sian's Off To Slovenia!
Sian swimming in the snow in Pembrokeshire in 2018, captured by Ella Richardson Photography
We're sitting in Sian's caravan, the old Bluetit HQ, on a frosty January day. It's so cold in the caravan that it actually feels like this might be Sian's training for Slovenia! I've dragged her away from packing and repacking her suitcase to tell me all about what she's going to get up to.
So, Sian, what are you going to be doing in Slovenia?
I'm going out to the Winter World Swimming Championships, which sounds very grand and feels quite wonderfully terrifying. This event is Colin Hill's baby, and he has a great place in my heart. In 2015 I went to my first ever cold water event in Lake Windermere which was organised by him! 
Wow, 2015! So much has happened since then. What was it like to do your first event?
I was terrified. I was this very scared person standing on the shore. I was swimming 30m and as we know it doesn't matter one jot how far you're swimming, it's just as terrifying! This event was the first winter swim event that I did and it was that eye-opening moment when I realised that I had quite possibly found my people. I'd had years and years of being this insignificant person in the triathlon world, and suddenly here I was and there was this thing I was able to do! I was welcomed with open arms. I made all the apologies, you know, "I'm only swimming 30m, I'm terribly sorry, I've never done this before and I don't know what I'm going to do I might scream, I might cry" and they all just welcomed me. It was a fantastically organised event and so Colin is very dear to me because of that opening that he gave me.
That's amazing, like coming full circle! Do you know anyone else going out to Slovenia?
There are, as far as I'm aware, around 40 Bluetits going! I believe we have Bluetitis from Ireland, Northern Ireland as well as Gloucester, Oxford and of course Pembrokeshire! To me this is massive. Inside I'm screaming with delight that we've gone from this one scared person standing on the shore in Lake Windermere to a flock of 40 going out to Slovenia, flying the Bluetit flag, and the fact they wanted to fly the flag, that they all said 'We want to go as Bluetits!,' it's just the most amazing feeling for me.
You're grinning from ear to ear! Why does it mean so much, do you think?
Because these are people like me, ordinary human beings, many of whom do not consider themselves to be world championship athletes. We're going out there with Bluetit hats and flags and polka dot swimsuits and as proud Bluetits. I think we are going to be doing our swims with a blue octopus hat on and probably are going to be letting out a scream as we get into the 3° water. They're not necessarily going to be going in putting those goggles on and intensely looking down the other end focused on their time. And they might! There's room for all at these events and that makes them so amazing. But yes I think there's going to be some saying 'Oh shit' as they get in. It's snowing there at the moment, and 3 degrees is tough, so it's an incredible thing to do. There will be people there in their team jackets who've been training and so it's easy to look around and think 'What am I doing here?' but we're all in it together and as a group we'll get through it, which is what it's all about!
 Ahh you're setting me off now! What else is going on at the event?
There's an opening parade, so I've got my Bluetit flag ready with me to fly! I know I will cry like a baby because it's just so incredible. And then there's a big party which will be obviously amazing because we will be full of adrenaline by then. We will know that it's over and we've had a great time and we've challenged ourselves in some way! Apparently we are also doing some kind of routine, so I have music ready and absolutely no idea what we're doing!
Does this feel different to events you've done before?
No matter how many times you've done it before, this is a different country and an event I've never been to before. It's got the World Championship title which to me makes me go all tingly! I hadn't allowed myself to get excited until today really as I've been so nervous, but I was put on a chat group with the rest of them last night and my phone hasn't stopped pinging since! So I really now feel as if I'm part of this team that's going out there and I'm looking forward to going to the airport with my Bluetit hoodie on. 
How does it feel to be going abroad for an event?
I never considered going abroad for an event because as brave as I am really deep down inside this scares me a little bit. I am going to a completely different country with water that I don't know. I'm trying to take as much of stuff that I'm familiar with - my changing robe and stuff like that. But I don't know what it's going to be like. 
We actually had some trouble booking the flights. We couldn't get a package holiday for instance as they don't do them in the winter! I reckon that will change as these events become more and more common. So I want to show Bluetits that this is possible, and despite the nerves it's not scary, it's going to be fun, and then we can start flooding these events with Bluetits all round the world!
I think it's going to be interesting for people to hear that you still feel nervous before an event even after 9 years of cold water swimming. Could you say more about that?
This definitely feels like the next frontier, in a different country with snow and ice. I hadn't planned to do any of the events, I was going to do all the afternoon dips and enjoy the parties and film everybody but Makala and I are now possibly in a 25m relay. So, 25m, I'm going right back to the beginning where I first started at Lake Windermere but it doesn't make any difference to me. I still feel as nervous as I did all those years ago. It's 25m in a lake that I've never been to before and at an international event and so, yeah, I'm as nervous. I quite like that feeling that I'm as nervous, I'm not going in all cocky like 'I've done this before I'm absolutely fine'. The nerves make it all the sweeter when you've done it.
Make sure you're watching over on the Bluetit Instagram to follow all Sian's adventures in Slovenia! We'll be catching up with her when she's back to hear all about it.