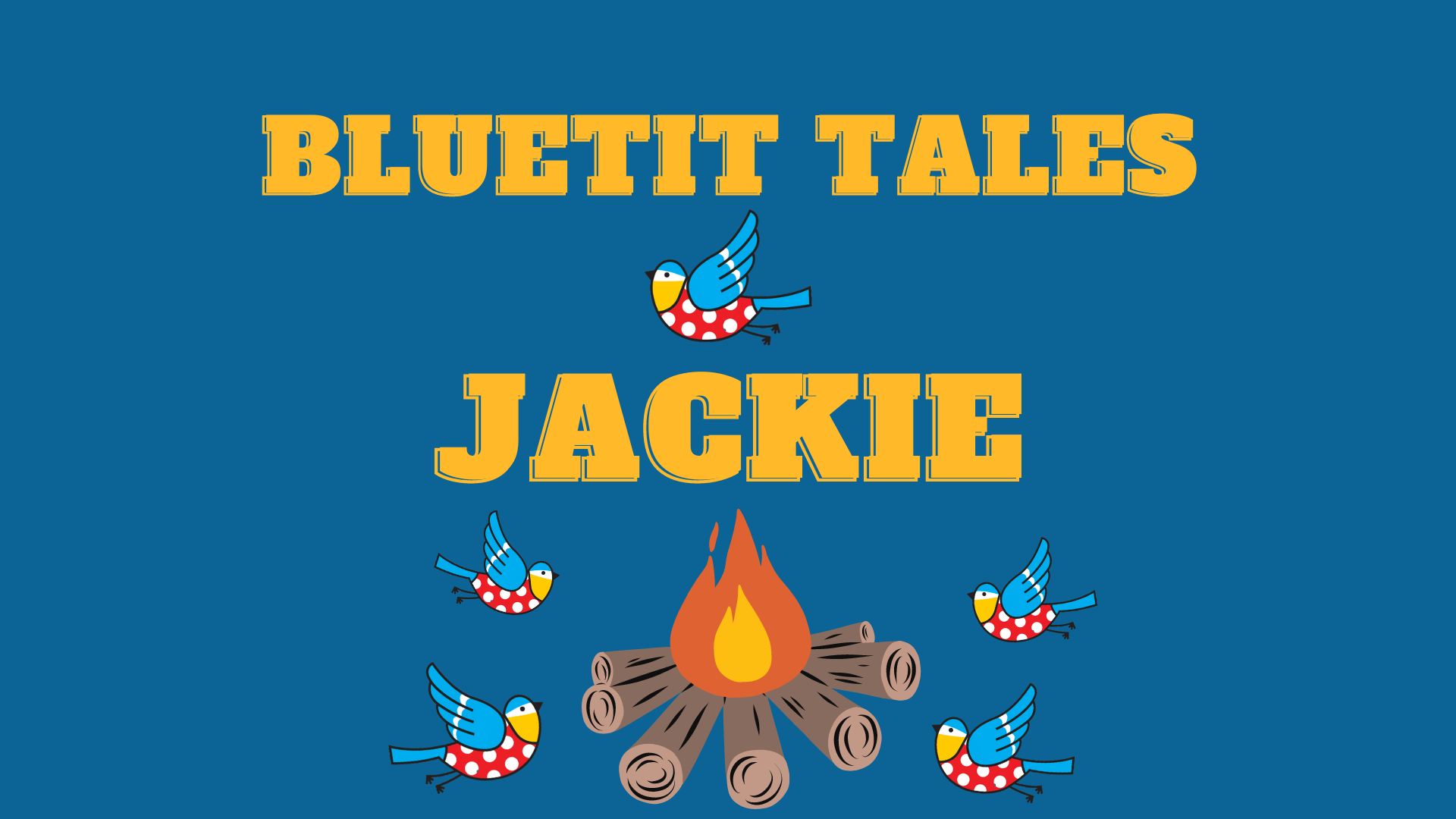 Jackie's Bluetit Tale
(Tale told by Jackie Evans of the Bristol Bluetits!)

"I've always swam in the sea in the summer but never beyond the end of September. However, it's a long time to wait all the round till the next summer to get my sea swim. The first two dips in October 2021, put me off as it was just too cold for me. I'm not the sort of person who does anything brave. I've never done an 'extreme sport'. I don't persevere if something needs determination and if I do something and don't like, I don't usually do it again!

So that was that. I'd done it once and gave up...!! In February last year, for some reason I can't explain, I had another go. I still hated it but when I got home wanted to go back the next week. I went again, and again. In March I was on a two day walking holiday in St Ives in Cornwall. I had not taken my shortie wetsuit or any swimming gear with me. On the second day we finished the walk early and went to the beach for the afternoon. It was a lovely day for the middle of March. There were folk swimming (in full wetsuits) in the sea and I longed to go in. With serious FOMO, I ran to a shop in the town, bought a cheap swimsuit and a towel. Changed in the public toilets in the car park and ran back to the beach and went in the sea.

It was about 10 degrees and I absolutely loved it. From then on I was hooked. Even the slight mishap of losing my knickers (I couldn't find them in my rucksack.. turns out I dropped in the car park outside the loos, much to the amusement of my partner!) didn't put me off! When I returned home I was back in the Marine Lake at Clevedon the following week with wetsuit back on and spare knickers in bag just in case! I continued to go every week.

On one visit I saw two ladies having their photos taken on the side of the marine lake, holding up badges they had just received for completing a cold water challenge. I asked them about it and they said they had got them for swimming outside right through the winter. That was my incentive. "I want to do that" I said. I set myself a goal to swim outside in every month of the year. A year on and one of the ladies having their photo taken receiving the Clevedon Winter Swim Challenge badge, the other day was me!!  How cool is that?

To say I'm proud of myself is an understatement... I've never won an award or achieved something to be proud of, so this is just amazing that I've actually persevered and continued to work towards that goal.   Thank you to Wednesday Walruses and Bristol Bluetits and all my new friends for the encouragement and fun. I can't believe I am actually doing this but I am and I'm loving it. I've been in the sea, I've been in the rain and done two swims in the dark. I am determined to go through the winter and am even enjoying the cold water. Bring it on! I am now working towards my Arctic Flappers Challenge and have nearly completed my 20 cold dips for that. I am living proof that whatever you want to achieve, with a bit of determination, you can do it. Life is too short to dilly dally.. just do it!  If I can, anyone can.. keep smiling."