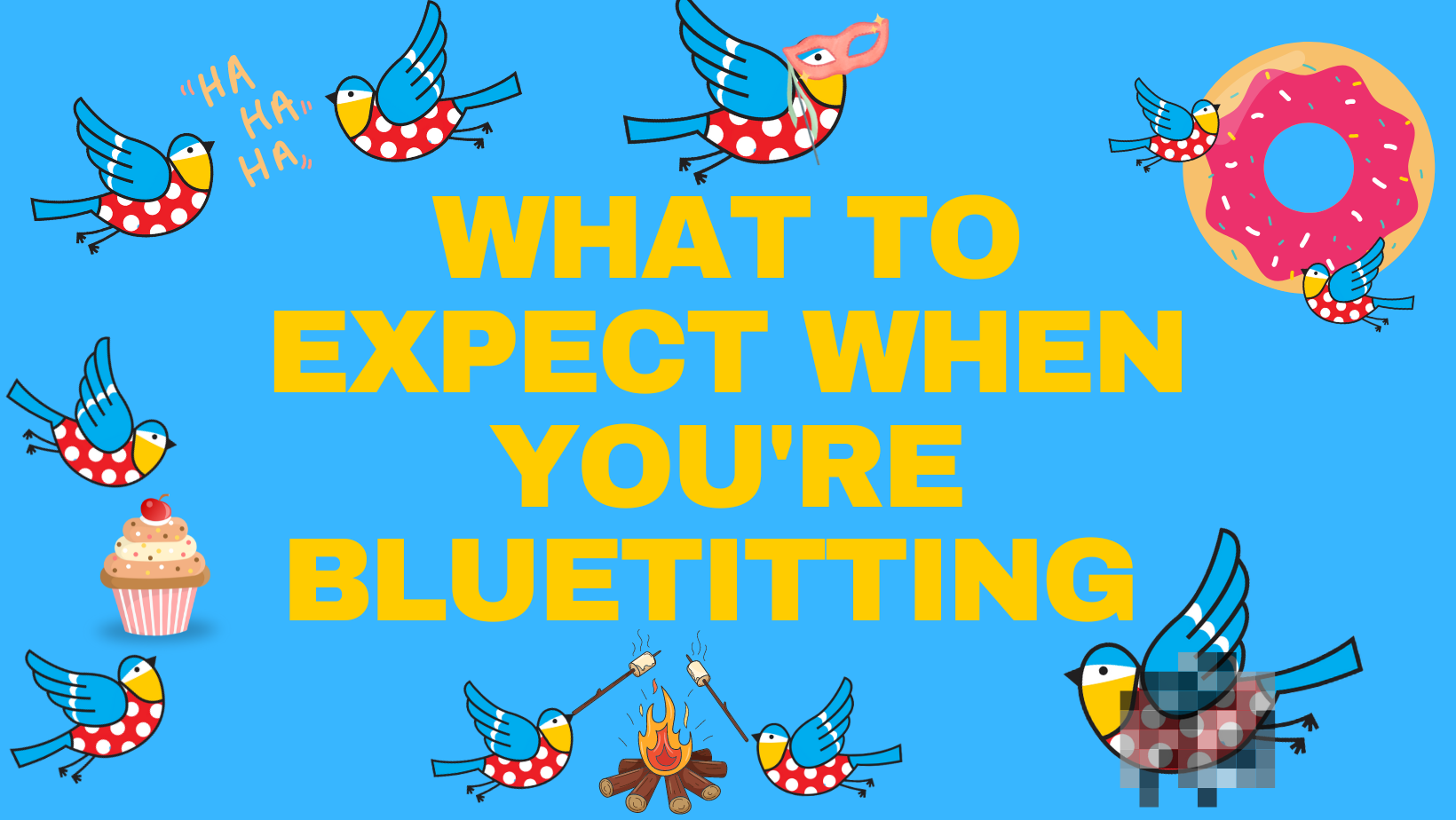 What To Expect When You're Bluetitting
Back in 2014, Sian and some friends decided to challenge their limits together by dipping in the sea all year round. This alone would have been a glorious, life-enhancing thing to do. The focus could have become fitness, competitions, or spirituality. Instead, The Bluetits was born from all the joy, silliness, and friendship that came along with dipping.
Today, the term 'Bluetitting' encompasses all that we get up to at a swim. We love the water, we are brought together by a love of being in it, and there's so much more that goes on around it should you wish to throw yourself in!
So, this is a little guide to what to expect when you're joining a Bluetit group or heading to a swim!
FUN
Fun is at the heart of what it is to be a Bluetit, so much so that it's one of our core values! You'll find plenty of it at a swim. You will see special dips advertised on the group - fancy dress swims, inflatable races, celebrations, and the like. You'll also find plenty of laughter, silliness, and childlike joy at any Bluetit swim.
FRIENDSHIP
A Bluetit motto is 'What's said in the water, stays in the water.' It's as if a filter comes off when our bits hit the cold water, and we chat about anything and everything. This gives rise to bonds that last on dry land too! At your first swim, your nerves will be accepted, and there will be smiling faces and encouraging Bluetits to help you challenge your limits in a supportive environment.
CAKE
Cake, snacks, drinks, beach fires, and marshmallows have been a huge part of Bluetit swims since its inception, and today it's, well, it's got a bit out of hand really! Every group has its trusty bakers/snack bringers. Maybe you'll be one of them!
INCLUSIVITY
Anyone is welcome at a swim and in the groups, so long as they abide by the Bluetit values and any group rules. It's important that all Bluetits value inclusivity. You won't have the same opinions or worldview as every single other Bluetit, and that's okay!
SKINNY DIPPING
Skinny dipping occasionally has been and always will be a part of Bluetitting! We welcome the freedom and joy that comes with getting ya kit off. You can read our full Skinny Dip Guidance here.
CHEEKINESS
We're called The Bluetits, we reckon it's clear we're a cheeky bunch. When the water is cold, we swear. When someone falls over getting their knickers on, we laugh (and help them up, obviously!) Some are cheekier than others, and plenty will roll their eyes and stifle a giggle. Again, everyone is welcome!
Everyone is welcome in The Bluetits, and it's not 'for' everyone. We understand that some prefer to embrace the quieter side of dipping, indulge in their competitive streak, or breathe under an icy shower. That's all completely okay, and The Bluetits is a little, ehem, different! We love it that way, and hope you do too.