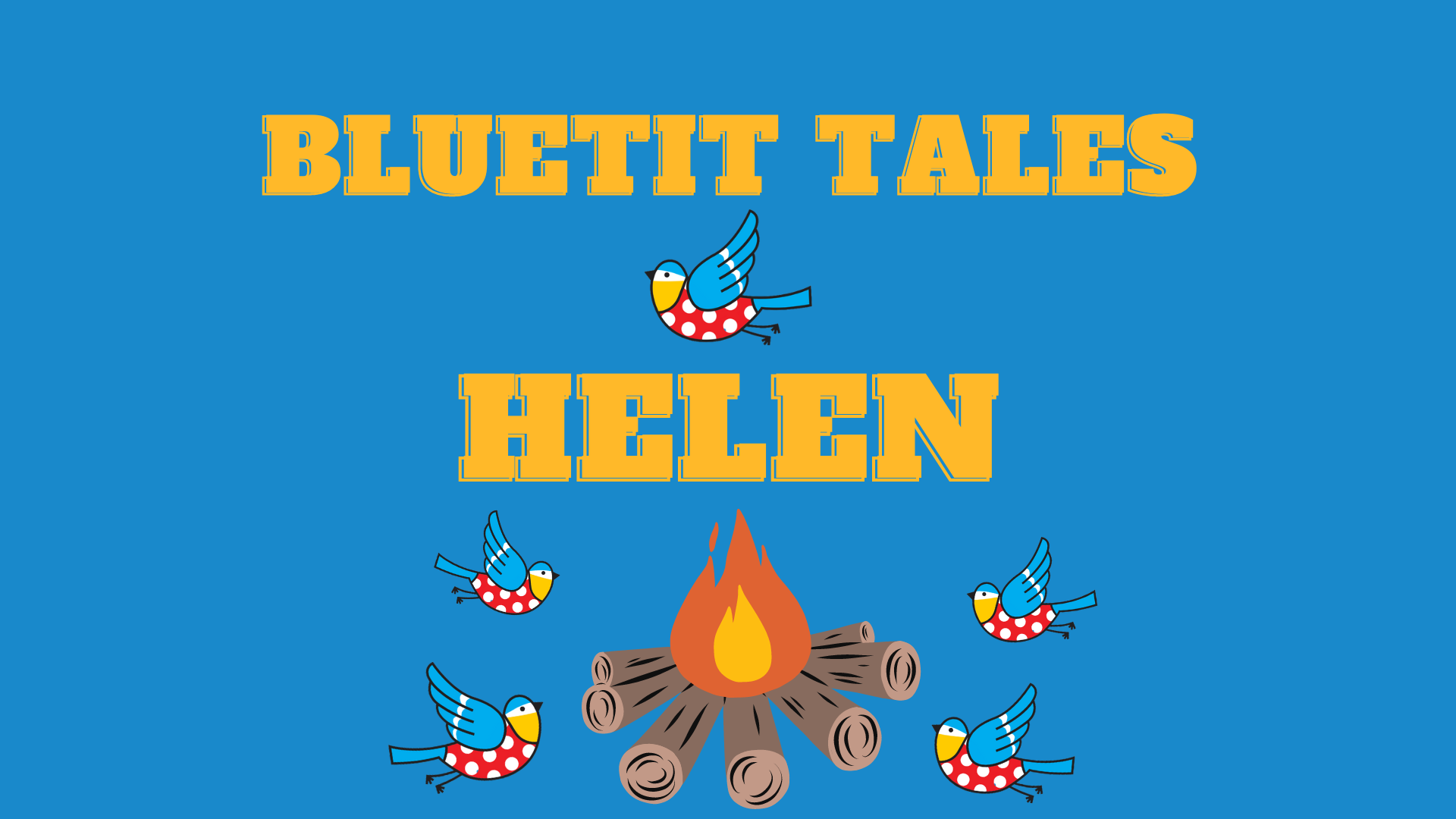 Bluetit Admin Tales - Helen
All Bluetit groups are run by volunteer admins, each and every one of whom is incredible. We are so grateful that we get to work with such awesome people, so we want to start telling you their tales. Here is a tale from Helen Heggadon, admin of Wild West Devon Bluetits.
"In 2009 I had major (and rare) thoracic spinal surgery following a fall downstairs. While the surgery helped repair a stenosis at the time, it has led to further complications over time. The main upshot is chronic pain.
I also have fibromyalgia, menopause symptoms (still after 14 years of being told I am peri menopausal) and anxiety.
Over the years, I had heard about cold water swimming, and just thought people were a bit bonkers for wanting to get into cold water, voluntarily and in winter! 
However, my curiosity was drawn to a Michael Mosley program about how it had helped a lady who suffered from depression and anxiety. I started to hear more about it, its benefits for chronic pain, and overall health. 
Over time, I became more interested and started my research. 
I joined several Facebook groups, asked lots of questions and read a lot of safety advice. I found a couple of local ladies who already swam and started to arrange swims. I hadn't heard of The Bluetits at this point. 
As I met more people swimming, I added them to a Whatsapp group. We were talking about naming the group one day, and one of the ladies joked about calling ourselves Bluetits, and we were initially disappointed that the name was already taken. After a little research I found The Bluetit Chill Swimmers webpage and applied to start a local group here in West Devon.
The group went live in December 2021 and we now have over 650 members. At least ten percent of which I have connected with or swam with personally.
I share lots of swims, and social events like Christmas parties.
The cold swimming has helped with my medical issues, but what has helped more, is the community I have built. One lady in the group asked if she could nominate me for a 'Make A Difference' award. I felt like a winner just at the concept of being thought so highly of in the first place.
Many have commented on how being a part of this community has helped them, and I am encouraged everyday by each one of them. 
One of my main ambitions is to help promote body confidence. As a size 18 short obese lady, I proudly wear my bikini body and frequently declare 'the best way to get a bikini body, is to take a bikini and put it on your body!' 
At the Christmas party we all sang a 'Helen version' of the 12 days of Christmas, cold water style.
I love being a Bluetit, and wave the flag at every opportunity."