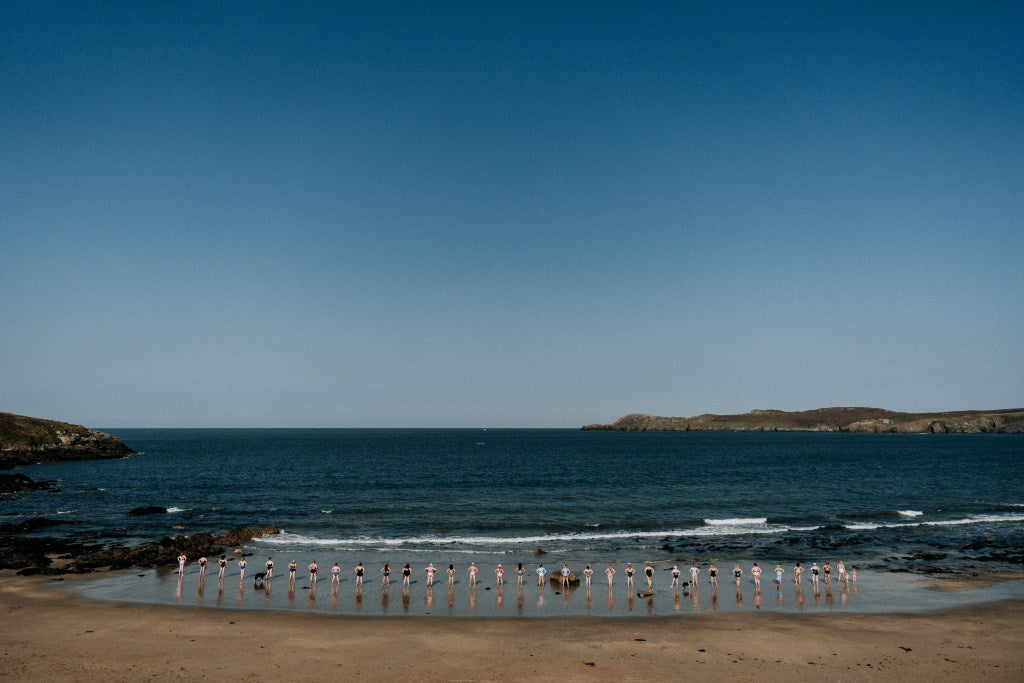 2020 - The Year of The Bluetits
2020 has been an interesting year for all of us. At Bluetit HQ, it has been one to remember for more reasons than the obvious. The Bluetits has grown in a way we could not have predicted, and in between dealing with all the challenges this pandemic has thrown at us, we have been busy working to make this community one that can continue to grow and spread the joy of cold water swimming to as many people as possible.
We've been a part of the gradual growth of the cold water swimming movement for a while now, and this year the experience we've built up over the last 6 years has stood us in great stead at a time when The Bluetits has surged forward and continues to do so.
We are so grateful to those of you who have been a part of this movement in 2020. 'Bluetit HQ' are 4 women living on the edge of Wales who really bloomin' love swimming. Every time you reach out with stories of how the Bluetits has been life-changing, photos of your swims, funny stories of your adventures, and so on, we do a happy dance (or cry, depending on how the mood takes us!) It's tough being a swimmer during lockdowns and social distancing regulations, and this community has bowled us over with your positivity and enthusiasm for fun whatever it looks like!
We wanted to take a moment to share what we've been up to and celebrate some of the Bluetit highlights this year!
We have seen new flocks taking flight all across the world and now have nearly 90 worldwide! In 2020, the Bluetits' Facebook following went from just under 2000 to over 7000! We're absolutely thrilled that so many have discovered the joys of swimming this year.
On the 1st of September, The Bluetits Chill Swimmers became a social enterprise. Social enterprises are businesses that have a social or environmental purpose. This means that they reinvest any profits back into the business in order to deliver more of their social or environmental purpose. The Bluetit mission is to create a confident, capable community through cold water swimming and adventures.
With this mission in mind, we launched our new range of official merchandise, designed by Bluetit founder Sian! It reflects all that The Bluetits is about - fun, bright, and inclusive!