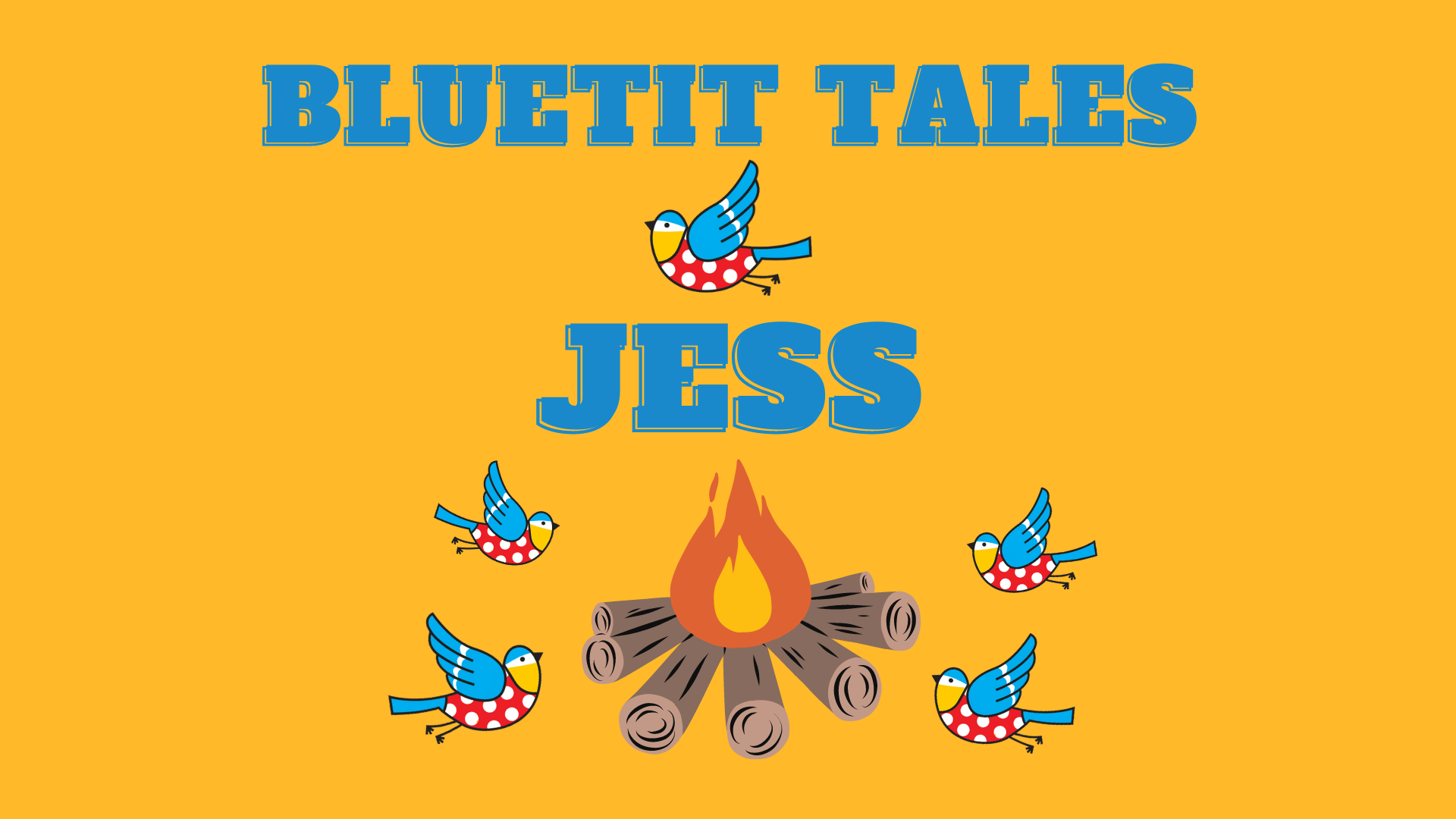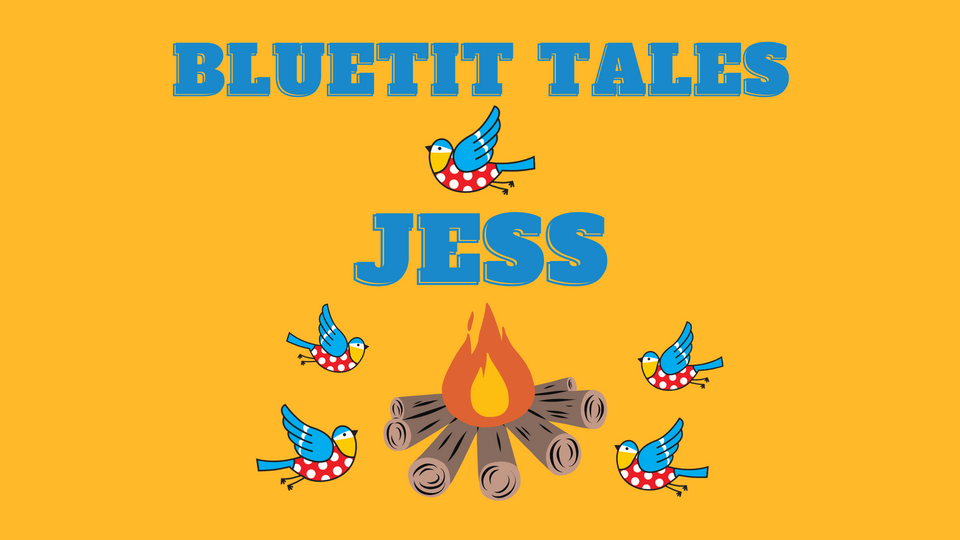 Bluetit Admin Tales - Jess
All Bluetit groups are run by volunteer admins, each and every one of whom is simply awesome and has their own Bluetit tale to tell. Here is a tale from Jess Cox, admin of the Ceredigion Bluetits.
"I was drawn to cold water swimming during my long and ongoing recovery from Covid. In April 2021 I found my local flock. I was apprehensive to join mostly because I had a shit relationship with my body, but I could see there were people 'like me' in the group. I thought if they can why can't I? So I chucked on a rash vest as a coat of armour and took the plunge.

I quickly became a big part of the flock, the euphoria I feel from cold water was and continues to be transformative. The sea became a place of escapism from everything difficult. Allowing me to be mindful in that moment because, the thing is, when it's cold there's not much else you can think about!

I have not only found a love for cold water but I am creating connections in a way I never have before. I have transitioned from isolation to a community of people choosing to challenge themselves by getting in cold water.

I am inspired, my world is growing, my body and mind are getting stronger.

As the flock grew I joined as admin, the honour I felt to be asked encouraged my passion to grow.

I have the privilege to meet so many inspiring people. Each and every one challenging their limits through cold water swimming. I'm inspired by 'my' team of Bluetits that remind me that I can do anything, sometimes a few choice words are involved but I feel invincible with them by my side.

I am the best I have ever been, I have made and continue to make the best memories of my life through the Bluetits.

Never having had a passion for anything much I now couldn't be more passionate about anything else.

I've learned how to read water and grown in confidence to swim further, deeper and longer. I continue to learn, and enjoy learning more about my passion.

I must admit that every time I get in the water it's still way too cold, each inch is just as difficult as the first time but the joy grows, the release of endorphins flips any pain into pleasure - resulting in lots of laughter.

Reflecting back, I have realised the impact the process of getting in has positively impacted me. I have a space where I can be as loud as I like and no one gives a toss, it's acceptance in its purest form, that makes it pretty special. Freeing, a place of growth.


Since joining I have discovered new places, I've explored West Wales with more to find, I have entered and competed in challenges and races, I have climbed a mountain and a few, I have inspired and been inspired, I have skinny dipped, swim trekked and put on a bikini, dipped under every full moon, I have swim coaching and now swim heads down in open water, I know my swim spots well so I can now swim safely, I swim in rivers, lakes and splash in waves and under waterfalls, I dress up, go out in the dark and the rain, I have watched the sun rise and set, celebrated, created, I pee in the sea, eat cake and drink bubbly on the beach, swim with jellyfish, seals, dolphins and some other unmentionables, I have paddle boarded and I've done coasteering (big jumps), camped, impromptu dipped, earned badges and won medals, watched the stars, I feel passion, learned make videos, got a Bluetit tattoo, posted swims, lit fires, double, triple and quadruple dipped in a day, explored caves and through gulleys, broken ICE at 0 degrees, laughed (a lot) …. BUT IM STILL ON THE HUNT FOR SEA SPARKLES!"