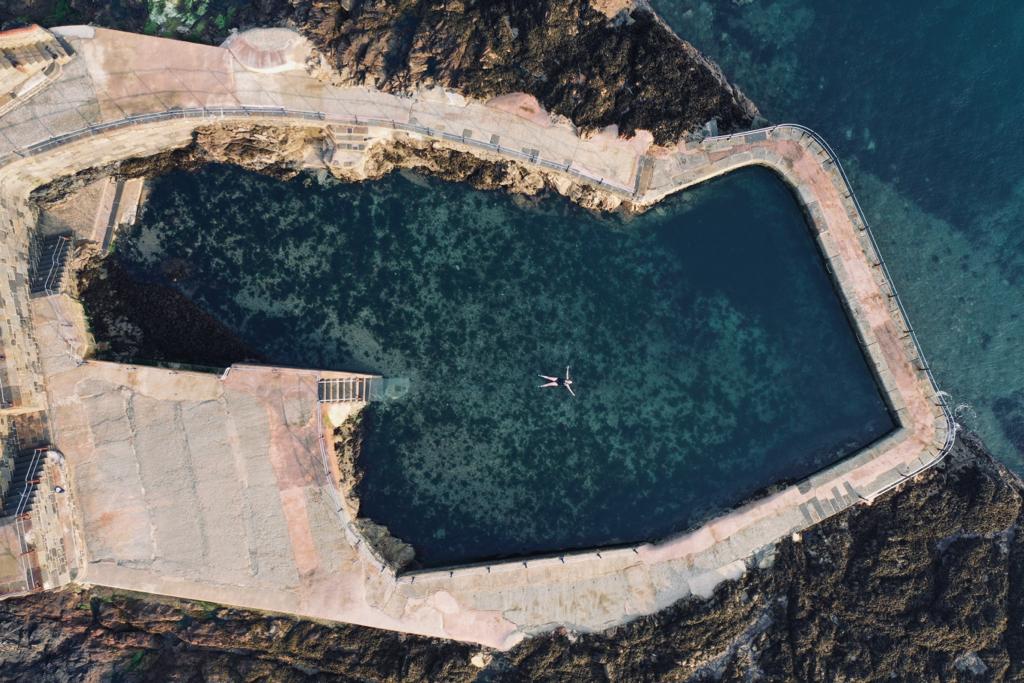 Bluetitting with Visit Guernsey
Remember that glorious weather we had at the end of March? When we all thought summer had arrived and started merrily putting our winter coats into storage, just in time for the snow to start? Well, Sian spent that wonderful week travelling around the islands of Guernsey and Alderney! We weren't jealous at all…
It was all part of a collaboration with Visit Guernsey, who are keen to show off all that Guernsey has to offer to casual dippers looking to discover new and exciting spots to explore. Sian visited with her son and cameraman, Wil, who is creating some incredible edits of their time there that will be released very soon. 
In the meantime, here's Sian, chatting with Sarah about her time there. They sat and talked while sipping on coffee as the rain hammered against the caravan windows on Sian's campsite in Pembrokeshire. The conversation somehow transported both of them to the white sands and glistening seas of late March in Guernsey, we hope it does the same for you!
 So, what did you get up to in Guernsey??
I spent 4 marvellous days travelling around Guernsey to find amazing swim spots - it's a hard life! My idea of being in Guernsey was very much to be able to scope it out as a go-to place for people who wanted to enjoy a lovely holiday that was based around swimming. So the entire time I was there I was looking for things that would excite a Bluetit - and that's me of course!
So that's not just swim spots, it's everything. It's being able to park my car, have great access to a beach, the beach being beautiful, and then finishing the day off with some lovely food. I have to say that Guernsey has absolutely everything. It wasn't difficult to find all of these things in one package.
Sounds amazing, and perhaps tricky to know where to start in a place you've never been to before. How did you kick it off?
A fantastic lady called Rachel met us off the plane. She runs a company called 1st Call Guernsey Tours and so she whisked me off in her little Mini Cooper and off we went to our first port of call, Portlet. There was a little kiosk there selling Guernsey crab sandwiches and this was very delightful when we arrived because the sun was shining. The hut is right on this little prominent bit of headland.

Oh god, my mouth's watering already, I should have brought snacks! So this first day was to get your bearings and work out how to get around? Was that easy enough?
It's very easy! There's a brilliant bus service that runs around the island, and many swimmers I met said that's how they do it. We hired a car, which is interesting because they do have a 35 mile an hour speed limit. But the best thing is the parking is completely free!
This is a massive bonus because I spent the week travelling around and looking for swim spots of course. Wil was driving the car and I was shouting,  STOOOOOP!! and leaping out getting into my swimsuit. He's getting the cameras ready, a quick swim, back in the car, and onto the next one. Guernsey is marvellous for this because you don't have to pay for parking. So it's brilliant that you don't have seven different bloody parking tickets in your windscreen and you're looking around for money or you're looking around for a credit card. So those were my first discoveries, that the crab was amazing and parking is free.