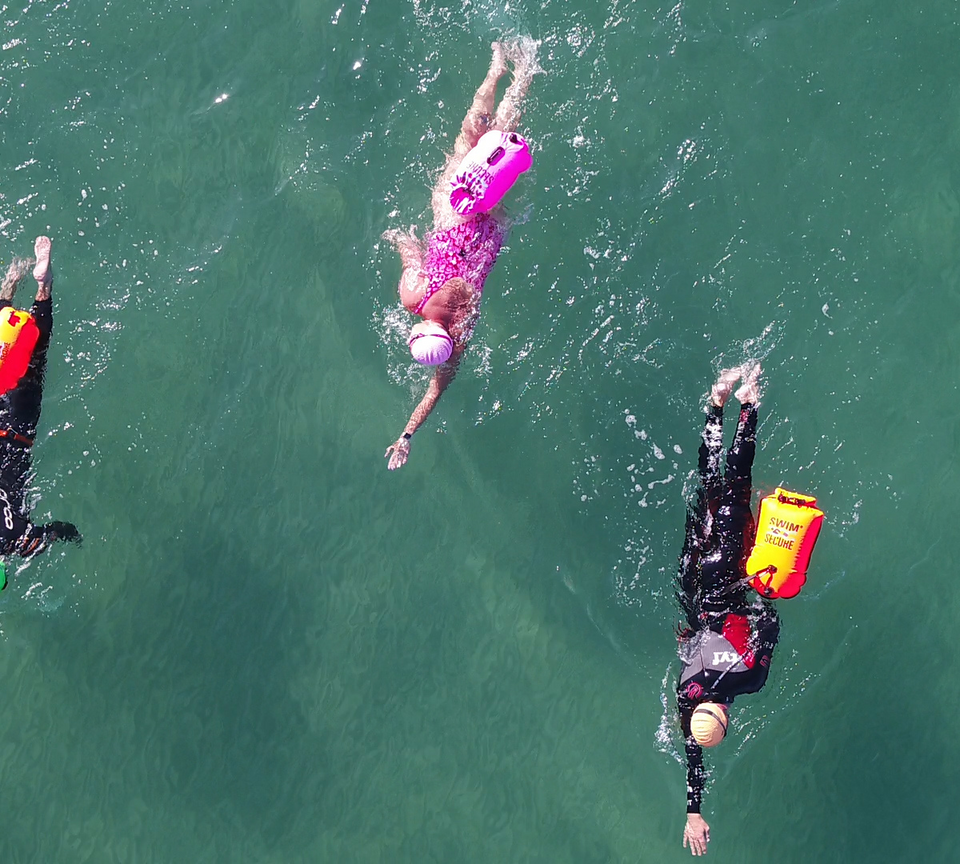 Swim Secure's Impact on Safer Swimming
July's Bluetit Discount Card Giveaway is a chance to win a brilliant bundle from our friends at Swim Secure! 
The bundle of goodies worth approximately £160 includes a high visibility Bubble Swim Cap, a Selkie Change Robe and a Tow Donut to hold all your valuables in! 
Here is a piece from them about their impact on safer swimming. Over to them!
"Swim Secure is more than just a swimming brand; it is also dedicated to spreading the message of safer swimming and empowering individuals to enjoy the open water with confidence and security. By providing innovative products and partnering with organisations, swimmers, events, and coaches worldwide, Swim Secure has helped the increase in popularity of open water swimming. 


Swim Secure's mission is to encourage more people to embrace open water swimming safely. Through various partnerships, Swim Secure has been able to spread the message of safer swimming globally. By extending their support and guidance, Swim Secure ensures that new and experienced swimmers alike have access to the necessary information, advice, and resources to enjoy the sport responsibly.

A unique aspect of Swim Secure's approach is their commitment to directly engage with swimmers. The team takes their pop-up shop on the road, setting up lakeside to interact with swimmers and share insights on the joys of safer swimming. They witness the true exhilaration that the swimmer has in the open water. However, as much as they enjoy being lakeside, they do admit that their longing to be in the water themselves intensifies during the scorching summer months, like at the Great North Swim event this year.


The true measure of Swim Secure's impact lies in the stories of individuals who have reached out to share their transformative experiences through social media and by writing blogs for their website. Many swimmers have expressed how using a tow float has given them the confidence to venture into open water for the first time. These stories really resonate deeply with the Swim Secure team, as they are reminded that their efforts are making a tangible difference in people's lives. Knowing that they have contributed to someone's journey towards a fulfilling and enjoyable sport is incredibly rewarding. 


Swim Secure's unwavering commitment to spreading the message of safer swimming has elevated the sport and empowered countless individuals to take the plunge into open water swimming. Through partnerships (such as The Bluetits and RLSS UK) and direct engagement with swimmers, Swim Secure has fostered a community focused on safety, confidence, and enjoyment. The stories of those whose lives have been positively impacted stand as a testament to the real difference Swim Secure is making. As they continue their journey, Swim Secure will undoubtedly inspire more individuals to embrace the wonders of open water swimming, secure in the knowledge that safety is at the forefront of this exhilarating and enjoyable sport. #BeSaferBeSeen"