The Bluetit Discount Card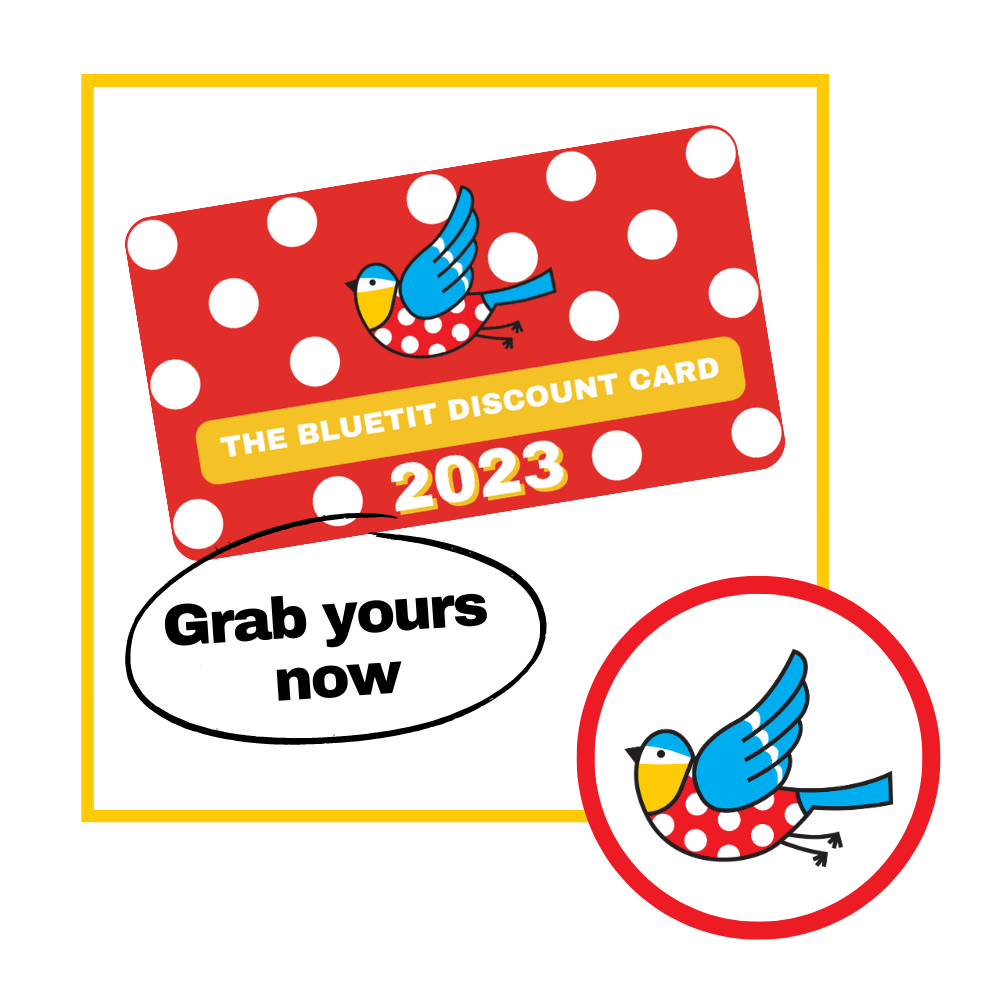 The Bluetit Discount Card
For just £15 you get access to lots of amazing discounts PLUS free entry to our monthly prize draw.
Click Here to Grab Yours
We won't beat about the bush, we need your help.
Our thriving, extraordinary community of Bluetits is growing all the time. It's incredible, we are so excited for the future, AND to do all the things we want to do we need money. We have a wonderful team at HQ that keep everything going, and it's clear from our survey that there's so much more to do!
When we started The Bluetits Chill Swimmers Social Enterprise in 2020 the one thing Sian was adamant about was that it would always be free to be a Bluetit. We NEVER want money, or lack of money, to be the thing that stops someone finding their flock.

Over the years we have found many fun ways to raise money to cover our costs. We sell merchandise, put on events and apply for grant funding when we can. This year, we have a new idea too!
Here's a short video from Sian to tell you all about it...👇🏻👇🏻👇🏻👇🏻👇🏻
The New Idea
The more we've grown, the more we've been approached by businesses large and small who want to offer you Bluetits great deals on their products (I mean why wouldn't they?!)

Plus, in the Bumper Bluetit Survey 54% of you said you wanted more deals and discounts. So we put our heads together, how could we create something that benefits everyone?
Introducing The Bluetit Discount Card
For a £15 annual fee* you get access to some amazing discounts (see below) AND something that every Bluetit will want in their wallet - an actual Bluetit card (it has polka dots).

What about the businesses? - Whether they are small or large they get to promote their business to all our lovely people.
And Bluetit HQ? - Well we get some much needed funding which ultimately benefits the whole Bluetit community. The money will be put to work on the things you said were important to you - safety training and regional events being high on the list.
*This is a special introductory rate for 2023 - next year the annual fee will be £24!
Donations
If you don't want to buy The Bluetits Discount Card but you'd still like to financially support The Bluetits any donation is a huge help.
Here are the businesses that have signed up so far....